POSTIER®/PMS is a platform that centrally manages post-marketing surveillance (PMS) progress. At a single glance, users can ascertain the overall PMS status, including site contracts, patient registration, CRF collection, and payment of grants. With this service, clients can achieve efficient management of surveillance through the sharing of information on PMS progress among all parties concerned, such as the PMS department, medical representatives (MRs), and contract research organization (CRO).
System, Functionality, Benefits
Distinctive features of POSTIER®/PMS
Are you having difficulty managing the progress of post-marketing surveillance?
1
Problem: "I'm worried about systematization because every survey is operated differently."
Solution: POSTIER®/PMS has flexible system settings that can be adjusted with each survey.
2
Problem: "It is tiresome to manage paper-based applications and approvals associated with facility selection, site contracts, and grant payments."
Solution: POSTIER®/PMS can provide a workflow system that is in keeping with your company's approval route.
3
Problem: "I'd like to systematize our operations, but I worry that it wouldn't gain traction in our company because people wouldn't be able to use it properly."
Solution: POSTIER®/PMS has an intuitive, user-friendly interface.
4
Problem: "I can't find the information I'm looking for. Data tabulation is too much trouble."
Solution: With POSTIER®/PMS, you can conduct information searches and tabulations instantly.
5
Problem: "Data is scattered across various systems, Excel files, and paper documents."
Solution: With POSTIER®/PMS, you can consolidate all your data.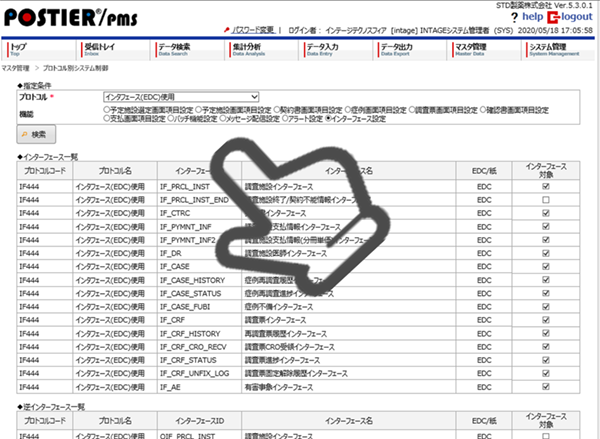 System transfer support/System linkage
We provide comprehensive support for transferring all past data and surveys managed by your current system to POSTIER®/PMS.
We have experience linking POSTIER®/PMS with a variety of systems including EDC systems and the patient registration systems of each CRO.
System overview
All operations related to post-marketing surveillance can be completed and centrally managed within the system.
In addition, it is compatible with multiple EDC systems, allowing for consolidation of data.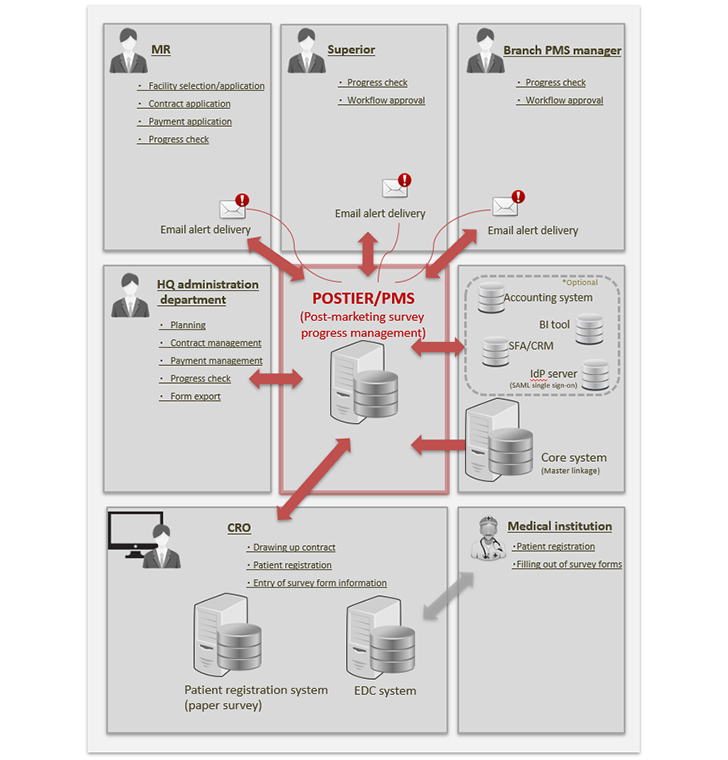 POSTIER®/PMS road map
Since its release in 2012, POSTIER®/PMS has responded flexibly to changes, supporting single sign-on and implementing usage outcome comparison survey improvements in response to GPSP revisions in 2018.
Moving forward, we will continue to evolve in line with social changes and customer needs.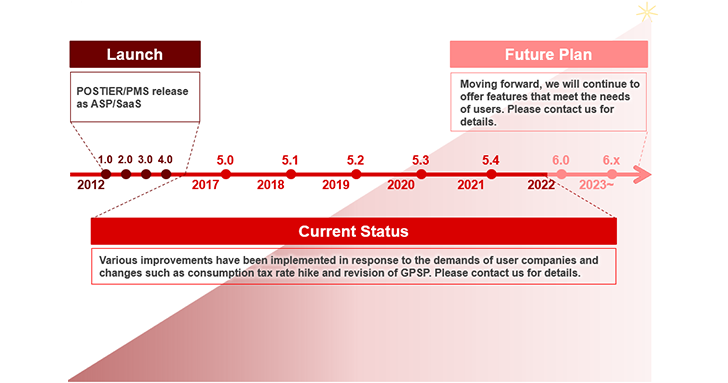 Proven track record and provision of demo environment
More than a dozen companies, from small and medium-sized companies to large companies, both domestic and foreign, have implemented our system.
If you wish, you can use a trial demo version.